Supermayorista Vital
www.vital.com.ar
Team:
2 Backend Developer 1 Web Developer 1 Android Developer 1 iOS Developer
Duration:
25 months (ongoing)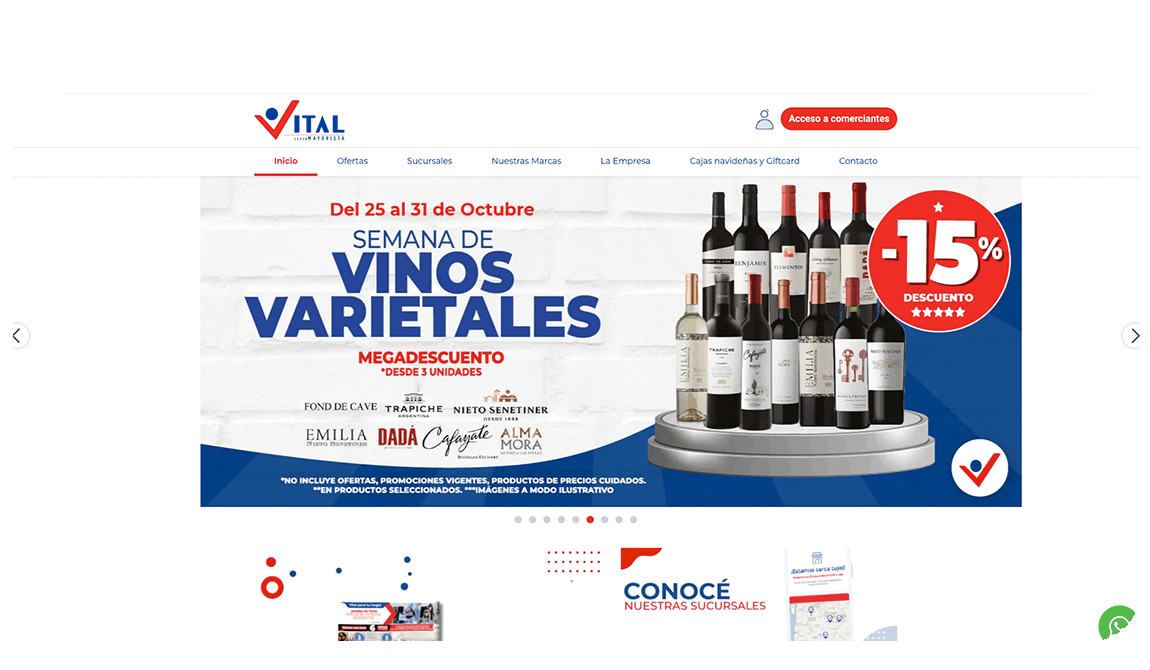 Development of new functionalities
Supermayorista Vital is one of the biggest supermarket chains in Argentina. Its E Commerce, intranet and mobile apps needed to take new courses and new developments to scale and improve further in internal management and users' shopping experiences.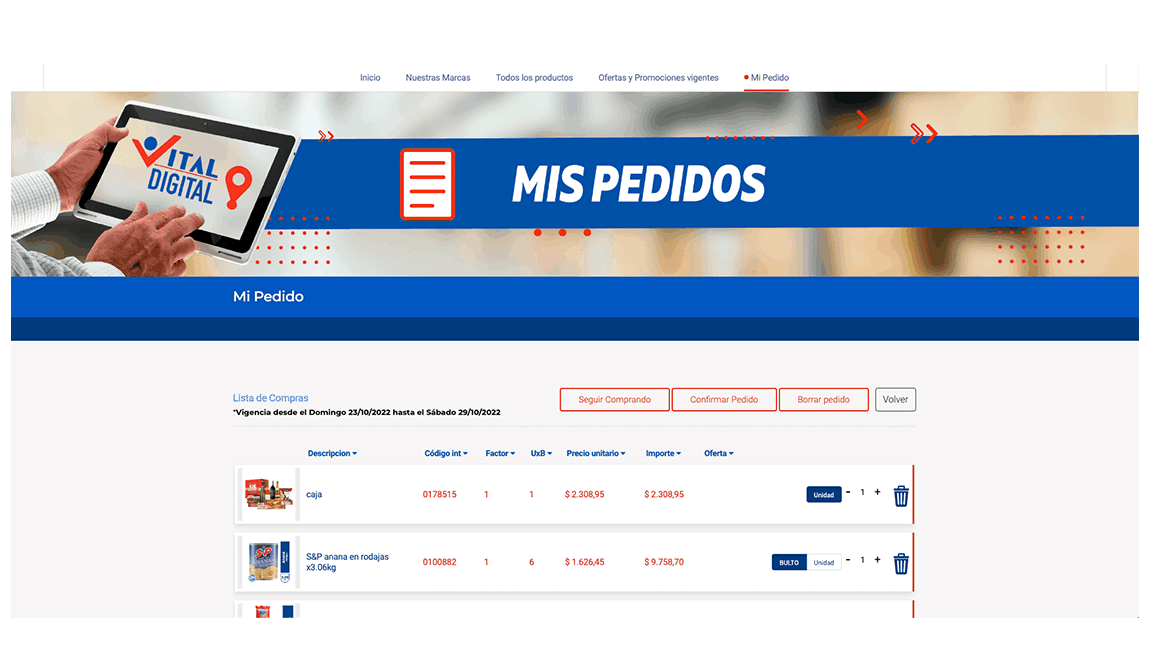 Our Job
We make a team focused on working and helping our customer, we work side by side with them., We make work cells for intranet jobs, E commerce and the mobile apps.

We continue helping Supermayorista Vital with continuous service and improvement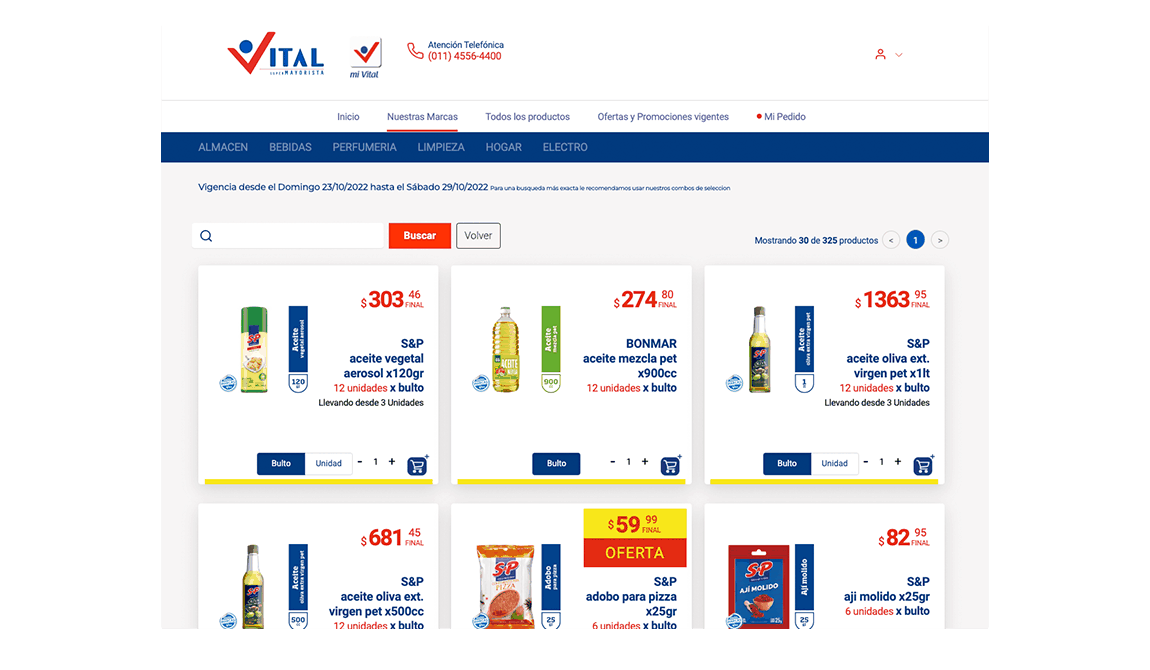 The result
We managed to solve several key aspects as regards the intranet, that prevented a correct operation, we optimized much of the navigation of the intranet and the Ecommerce.
Development of new functionalities, corrections and optimizations of most of the current systems and mobile applications.
One of the biggest challenges was the optimization and the rearrangement of a large amount of data as well as a lot of improvements at the UI/UX level that we developed over time. Optimization, continuous improvement, changes at the UI/UX level and devops jobs were some of the results that we delivered to Supermayorista Vital.