Grain Chain
www.grainchain.io
Team:
1 NodeJs Developer 1 Angular Developer 1 ReactJs Developer
Duration:
18 Months (ongoing)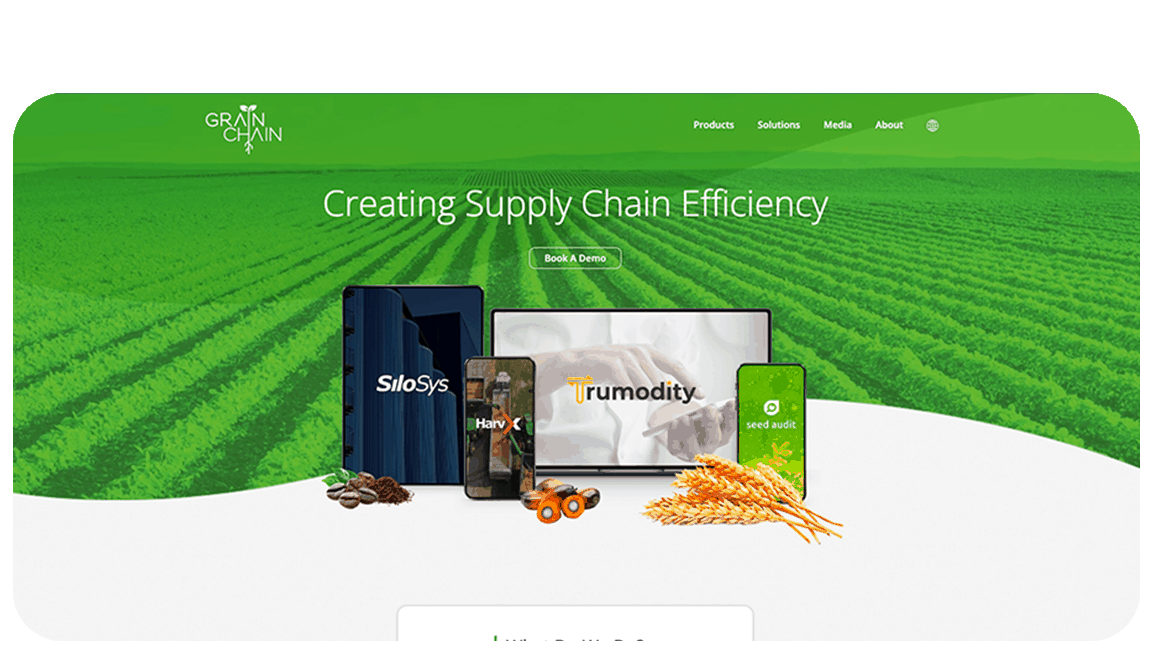 We help this startup to extend its IT team
GrainChain is a Mexican startup with an accelerated growth in the last years. Leader in the agricultural industry in LATAM. It provides technological solutions to the agricultural field thus helping the farmers.
Our job
We expand the internal team of GrainChain with software developers from our staff.

We select the best talent to cooperate every day with GrainChain, participating in each step of development for the products that the company has.

Our principal aim is to improve their products and help them to grow by collaborating with our engineers in the development of their products.

We make and expand exclusively dedicated full time teams forGrainChain to count with the best software developers it could ever have.
The Result
By hiring Bufalo senior developers, GrainChain scaled its team quickly, flexibly, efficiently and with 100% guarantee. It reduced its costs, hiring bureaucracies, management and personnel payroll significantly.